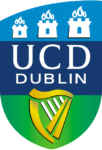 project lead: University College Dublin
in partnership with:
An Garda Síochána Criminal Assets Bureau
An Garda Síochána National Cyber Crime  Bureau
Europol Internet Referral Unit
Team open source – Central unit, Dutch national police
Project aims:
The project aims to develop and deliver a training programme that will provide all technical skills and competencies required by an online investigator, as identified in the EC3/CEPOL/ECTEG Training Competency Framework for Cybercrime.
The project will support creation of a sustainable and robust capability building model for internet investigations through the development and delivery of an online investigator training programme that will facilitate cost effective deployment within a structured framework.   Over a twelve month period, participants will follow a programme consisting of 3 x two week training courses, complemented by distance learning skills-based activities. The course content will include a mix of new material developed specifically for the project, and existing ECTEG training content where relevant.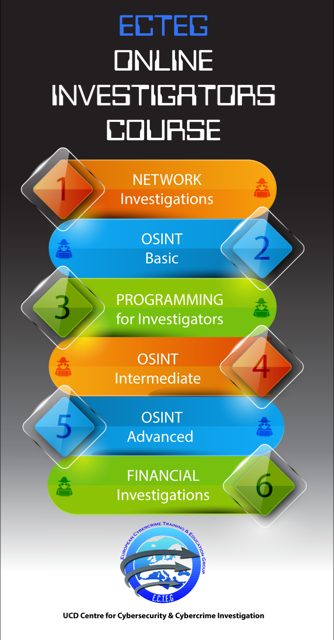 There will a total of 20 places available on the programme, and applicants will be drawn from Member State LEAs. As the course is aimed at developing specialists, participants will be drawn from those who have already completed a basic digital forensics course, such as the ones offered by ECTEG, OLAF or EC3.  Applicants will need to demonstrate that they are either working, or intend to work, in the area of online investigations. To ensure post project sustainability, priority will be given to candidates who are supporting deployment of national level capacity building strategies in their own countries.
The final developed material will be packaged into a comprehensive training resource which will be freely available to all LEAs to integrate into their own training initiatives.
Project Deliverables
1 x 12 month pilot training programme that will include 3 x 2 week classroom training interspersed with distance learning skills-based activities.

A comprehensive online investigators training package which will include all course material, course curricula, trainer/student manuals, lesson plans, presentations, exercises etc; and a model for future sustainability.
Note on experts contribution
The project leaders will be looking for Law Enforcement experts to contribute their online investigator expertise either through development of lessons, or practical exercises.  If anyone would like to get involved in the project, then please contact
Ms Cheryl Baker at UCD
More info about the project, course content and pilot course
Student-Recruitment-Flyer