project lead: UAM Universidad Autónoma de Madrid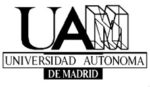 in partnership with :
University College Dublin (Ireland)

Albstadt-Sigmaringen University (Germany)

Neuroscience and Technology Institute (Cyprus)

Guardia Civil (Spain)
project description:
In 2014 the TOT Project was funded by the European Union and managed by the Universidad Autónoma de Madrid, to improve efficiency, cooperation and mutual understanding of the main actors involved in the fight against cybercrime: LEAs and Prosecutors. One of the goals was to create a framework for the certification for European Cybercrime Investigators and Cybercrime European Prosecutors  to establish the basis for the development of a group of professionals with the ability to deal properly with transnational problems of cybercrime.
71.  Deplores the fact that currently no EU standards for training and certification exist; acknowledges that future trends in cybercrime require an increasing level of expertise from practitioners; welcomes the fact that existing initiatives such as the European Cybercrime Training and Education Group (ECTEG), the Training of Trainers (TOT) Project and the training activities under the EU Policy Cycle framework are already paving the way towards addressing the expertise gap at EU level.
European Parliament published resolution
Now, the Global Cybercrime Certification Project funded by ECTEG provides an opportunity to implement the work done in the TOT Project creating an international certification framework based on the Training Competency Framework for Cybercrime to enable Law Enforcement Agents and Judicial Authorities to develop their knowledge and skills and to enhance confidence within the criminal justice system of their jurisdiction as well as international investigations. 
The two main objectives of this project are to seek sustainability of this certification system as well as to deploy different certification pilots for LEAS and Judicial Authorities.
The package will be piloted in partnership with several national organisations before being validated by ECTEG, Europol and CEPOL.
expected deliverables
Description of the Global Cybercrime Certification Framework Document.

Head of Cybercrime Unit Role description and Certification Requirements Document.

Online Investigator Role description and Certification Requirements Document.

Digital Forensics Expert Role description and Certification Requirements Document.

Basic Cybercrime for Judicial Authorities Role description and Certification Requirements Document.

Pilots sessions, organised for attendees from all EU countries:
| | | |
| --- | --- | --- |
| Profile | Sessions | Attendees / session |
| Head of Cybercrime Unit | 3 | 12 |
| Online Investigator | 3 | 5 |
| Digital Forensics analyst | 5 | 10 |
| Judicial Authorities | 3 | 20 |
Registration for pilot certification sessions
Once opened, registration for the pilot sessions will be possible on this website.
Once validated, by end year 2019, certification packages will be available from ECTEG for accredited certification bodies in EU and beyond.