ECTEG trainers meeting 2018
First ECTEG trainers meeting was organised in October 2018 to strengthen computer forensics training capacities at EU and national level with support from CEPOL, Europol-EC3 and Council of Europe.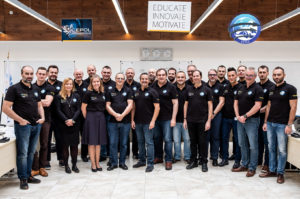 The 22 trainers, coming from all around EU and beyond, got access to the new materials and were requested to review the quality of the content and the pedagogical approach. Other trainers were not able to attend, involved in training delivery activities at national or international level.