Project lead: ECTEG in cooperation with the Portuguese Judicial Police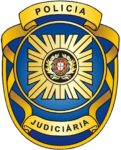 in partnership with:
Norwegian Police University College (Norway)
Antwerp Local Police (Belgium)
Brussels Local Police (Belgium)
Hessen Police Academy (Germany)
Polish Cybercrime Bureau (Poland)
PolitieAcademie (Netherlands)

Swedish Cyber Crime Center (Sweden)

An Garda Schíochána (Ireland)
Guardia Civil (Spain)
Servizio Polizia Postale e delle Comunicazioni (Italy)
Hellenic Police (Greece)
Danish Police (Danemark)
Finish Police University College (Finland)
Universidad Autónoma de Madrid (Spain)
Romanian Police (Romania)
thanks to the EU Commission funding and with the kind support from Europol, CEPOL, the Council of Europe and the UNODC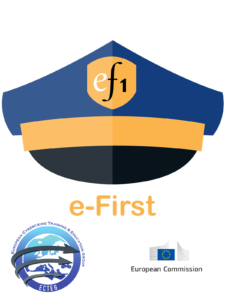 Project description:
A "first responders e-learning" package focusing on essential IT forensics and IT crime knowledge will be created, localised in EU languages and kept up-to-date to allow first-line police officers to:
Identify and seize potential electronic evidence, including "live data" forensics.
Get awareness on cybercrime, the internet, the Internet of Things, encryption and decryption, dark web and cryptocurrencies.
Assist victims of crimes facilitated by the use of new technologies when taking the complaint and starting a criminal case and provide first help.
Advice on how to use the NOMORERANSOM tools
The deliverable package is solving the ever-challenging "pre-requisites" topics required before residential training while providing a common sound reference for all LEA first responders (non-specialised field police officers) as well to all attendees to more expert level IT forensics courses.
With an expected audience of over 1.5 million law enforcement first responders in the EU, a deliverable e-learning course package is available free of costs to all LEA with additional organisation or country-wide related content.
English version is available, and the localised version in additional languages are available since May 2019, and the latest update in May 2021
English
Portuguese
Norwegian
French
Flemish (Dutch)
German
Polish
Swedish
Italian
Danish
Finnish
Greek
Spanish
Italian
Romanian
Arabic (in cooperation with the Council of Europe)
Thaï (in cooperation with UNODC)
other additional languages are added.
Register as reviewer or contributor
if you are Judge, Prosecutor or member of a Law Enforcement agency and wishing to contribute to the course review or to add EU language to the final version of the course,
contact us here.