This page refers to the information of C1b3rWall Academy 2020. To access the information and registration of the current edition of 2021, please go to: https://c1b3rwallacademy.usal.es/
C1b3rWall Academy is a formative action framed within the C1b3rWall project, which took its first steps in 2018 and materialised with the I Congress on Digital Security and Cyberintelligence organised in June 2019 at the headquarters of the Spanish National Police School in Ávila (Spain). The event counted with almost 4,000 attendees from the public security sector, academia, professional hacking communities and highly relevant companies in the cybersecurity sector.
To maintain the synergy generated in the 2019 conference permanently active is the main objective of the project since all the aforementioned actors play a very important role in the field of cybersecurity and fight against cybercrime. Without the joint efforts of all of them, it would be even more difficult to combat cybercrime, as cybercriminals don't distinguish between public and private sectors.
We believe that training and education in cybersecurity and fight against cybercrime, together with the joint action of the actors involved, are the fundamental basis to combat current crime. Therefore, the C1b3rWall project now expands its activities with a new version of what has been experienced in the facilities of the Spanish National  School last year, but this time in an online format. This way, with C1b3rWall Academy the project aims to support online education during the COVID crisis providing a quality public service delivered by the best professionals in the field.
As already indicated, cybercrime does not know any borders, for this reason, and due to the need to incorporate international experts to further raise the quality of training, this first edition of C1b3rWallAcademy counts with the support of the European Cybercrime Training and Education Group (ECTEG), which provides its training platform. The Spanish National Police School and ECTEG will acknowledge the attendance to the course with the issuance of the corresponding diploma.
Hoping to achieve the objective of providing a quality public service that allows us to combat the threats of cyberspace, we invite you to register and enjoy with us the knowledge that great experts will provide in their presentations.
MODULES
This training action is divided into 15 modules with the most relevant and most current interest topics.
Each module, in turn, contains different presentations developed by the great cybersecurity and cybercrime professionals who collaborate with C1b3rWall and who allow creating a fairly complete image of the topics covered in each module.
Each module will be launched with an approximate frequency of 15 days to allow for the most comfortable monitoring of the course. The published contents will remain available for subsequent consultations.
There will be no exams or delivery of exercises requested.
Please, take into account, that the order of publication of the modules may vary.
| | |
| --- | --- |
| Module | Available from |
|  1. Introduction | June 2020 |
|  2. Wireless Communications | June 2020 |
|  3. Principles of cryptography and steganography | to be confirmed |
|  Security and Infrastructures | to be confirmed |
|  Digital Forensic Analysis | to be confirmed |
|  Introduction to programming | to be confirmed |
|  Cyberintelligence – OSINT | to be confirmed |
|  APT and threats | to be confirmed |
| Legal Hacking | to be confirmed |
|  Blue Team | to be confirmed |
| Red Team | to be confirmed |
| Artificial Intelligence and Security | to be confirmed |
| Networks and architectures | to be confirmed |
| Cryptocurrencies | to be confirmed |
| Disinformation and Privacy | to be confirmed |
SPEAKERS
José Ángel Álvarez ProtAAPP

Guillermo Obispo ProtAAPP
Pedro Tubío
Delloite
Paula González Delloite
Erik de Pablo
ISACA
Raquel Pastor
Isdefe
Sergio Fernández Policía Nacional - CNPIC
Anja Van Geert Square Circle
José Luis Navarro c0r0n4con
Marta Pardal c0r0n4con
Claudio Chifa DLTCode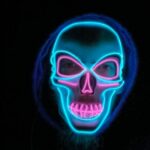 Gabriel Bergel c0r0n4con
Faustine Michaux YesWeHack
Marc Rivero c0r0n4con
Alex Barreiros c0r0n4con
Fernando Mairata de Anduiza
PETEC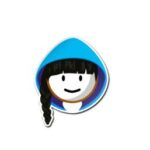 Blanca Fernández c0r0n4con
Nerea Luis
t3chfest
Efren Varón DLTCode
Jack Daniel
Pacific Hackers
Rod Soto HackMiami%27
Raquel Jorge Ricart OdiseIA
Andrea G. Rodriguez OdiseIA
Enrique Cubeiro Mando Conjunto del Ciberespacio
Nuria Prieto - CSIRT at Universidad Carlos III of Madrid
Alfonso Prieto
Abraham Pasamar Incide
Francisco Rodríguez ITQLatam
Mario Guerra Administración General del Estado
Álvaro Alonso Innotec Security & Follow the White Rabbit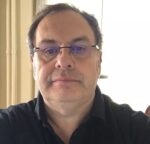 Yves Vandermeer Politihøgskolen & ECTEG
Ángel Gómez de Ágreda
OdiseIA
Josep Albors
ESET
Cristobal Saraiba LibreLabUCM
Marta López C0r0naCON
Javier Fernández LibreLabUCM
Rafael Mateus LibreLabUCM
David Navarro
Juanjo Torres Dinosec/GuardeBox
Cristina López PsicoHacking
Raul Siles Dinosec/GuardeBox
Monik San Martin c1b3rgeo112
Vicente Motos Hackplayers
Carlos Cirelluelo Universidad Alcalá
Selva Orejón OnBranding
Simón Roses
Vulnex
Pablo González
Flu Project
Carlos Caballero Hackplayers
David Marugan Anadat Technology
Alejandro Aliaga
Lorien Domenech Hackplayers
Cosimo Anglano Universitá del Piemonte Orientale & ECTEG
Antonio Fernandes OdiseIA
Vicente Aguilera
iSec Auditors
Carlos J. Seisdedos iSec Auditors
Eduardo Sánchez Allpentesting
Manuel Guerra Policía Nacional de España
Tabatha Torres NoConName
Raul Renales
Honeysec
Lorenzo Martínez Securizame
Enrique Larriba Mundo Hacker
Marta Beltrán HackOn
Andrei Coman NoConName
Manuel Blanco Mundo Hacker
Deepak Daswani ElevenPaths Telefonica
Yolanda Corral
PaellaCON
Jaime Restrepo Dragonjar
Nicolás Marchal Universidad Nebrija
Wiktor Nykiel
Ginseg
Joan Massanet NoConName
Jacobo Tibaquirá Dragonjar
Marta Barrio
Rafael Sojo Hack&Beers
Ivan Portillo
Ginseg
Juan Antonio Calles Zerolynx
Carolina Gómez
Sh3llc0n
Alberto Castro OnRetrieval
Daniel Echevarri
TheHackerWay
Pablo Bentanachs
EY
Rafael López Hack&Beers
Diego Muñoz
Sombrero Blanco
Joel Serna
Gonzalo Espinosa
EY
Oleguer Rocafull NoConName
Daniel Gijón OnRetrieval
ORGANISERS
COORDINATORS
COLLABORATORS